$PARASITEID = '100885'; ?>
Do you know what SpyBro is?
SpyBro is a pesky application known to be a rogue anti-spyware program that scams computer users out of money. SpyBro or Spy Bro can be installed through Trojan files, malicious websites or other security exploits found within your computer that you do not know about. SpyBro is not your "Bro" by any means. It is more like the step brother that will steal your inheritance.
In non-techie terms: SpyBro, like other fake anti-spyware programs scans your computer and displays popups enticing you to purchase the full version of the SpyBro program. Don't fall for this. If you want to waste money then send it to me, I will do something useful with it.
Aliases: SpyBro, Spy Bro.
Have you discovered SpyBro on your computer? Do you keep getting popup alerts on your computer?
$PARASITENAME = 'SpyBro'; @include('./template-includes/automatic-removal.php'); ?>
$PARASITENAME = 'SpyBro'; @include('./parasite_feed/urigen.php'); ?>
How to Stop a Running Process
Stop These Processes:
nospylauncher.exe
SpyBro.exe
Find and Delete These Files:
SpyBro.lnk
redir.dll
nospylauncher.exe
SpyBro.exe
How to Remove Registry Keys
Remove These Registry Values:
Microsoft\Windows\CurrentVersion\Uninstall\Spyware Browser Antispyware & Kau Antivirus_is1
Microsoft\Windows\CurrentVersion\Explorer\MenuOrder\Start Menu2\Programs\Spyware Browser Antispyware
SpyBrowser
Microsoft\Windows\CurrentVersion\Run\SpyBrowser
SpyBro Removal Guide Automatic Removal Instructions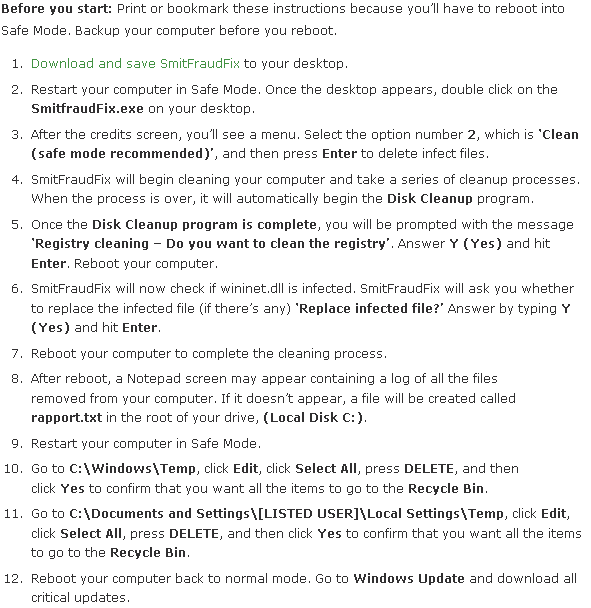 Did You Find this Article Helpful?
Subscribe to Spyware Techie for more!
Or get latest articles to your via email: